Cabbell Park Opening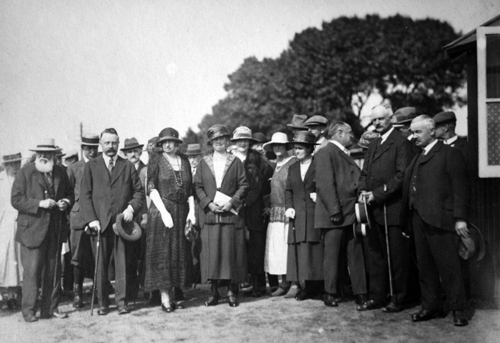 Opening Day at Cabbell Park
A Dictionary of Cromer and Overstrand History gives information on the development of the sport in the town and where the game was played.
The opening of the new ground at Cabbell Park was an important day for the senior and the other teams. This set of pictures shows aspects of events on that day. The cameras of the time didn't allow for much in the way of action shots, so most are of the official elements of the day.
The Park was used for the beginning of the season in September 1922 but we haven't yet established the actual day these pictures were taken.
There are various town dignitaries present, including the chairman of the Urban District Council, Daniel Davison. He's recognisable by the upturned ends to his moustache. It would be good to find the names of some of the others in the pictures.
If you can help with more information about any of the pictures, please let us know by using the 'Feedback' page.