Cromer 'High' Station 2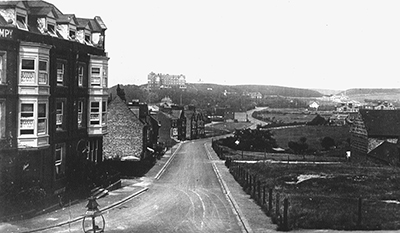 We've put just a few pictures of the first Cromer station here and we'll add some more as we track them down. The site is now more or less completely covered by housing and little remains that is identifiable.
The initial development of the railway by the East Norfolk Railway Company very much involved the Lord Suffield of the period; the papers of Lord Suffield's Gunton estate give information on the coming of the railway. There is much research to be followed through now that the papers have been catalogued at the Norfolk Record Office.