Cromer Lifeboats through the Years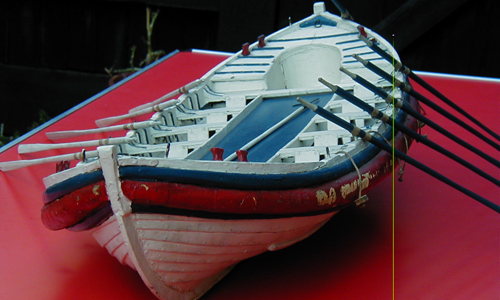 The story of Cromer from the earliest recorded times is one very much concerned with the sea. As A Dictionary of Cromer and Overstrand History illustrates the wills and tax returns of medieval times record a living from the sea and journeys to distant places on the ocean. The passing sea traveller sometimes did - and still does - come to grief on this section of coast, with the nearest harbours of refuge some distance away.
At the end of the 18th century there was a national movement to provide lifeboats on various parts of the coast of the United Kingdom. The then Lord Suffield took a keen interest in these developments and led the way in starting such a service in Norfolk. Advice was obtained from Bawdsey in Suffolk where a Greathead lifeboat had already been put on station and a meeting was called at Tucker's Hotel in Cromer to set up a committee to run a lifeboat station.
The first meeting was in 1804; in 1805 the Greathead lifeboat number 33 arrived and was kept on the beach. A model made for the Great Exhibition in 1851 enables us to see what the boat looked like; it can now be seen in Cromer at the Henry Blogg Lifeboat Museum.
Two other lifeboats followed, before the first one to carry the local name of Benjamin Bond Cabbell. A second carried his name and then came the Louisa Heartwell, the lifeboat which would bring Henry Blogg to national fame.
These were all rowing and sailing lifeboats; the 1920s saw the coming of pierhead motor lifeboats, with a second boat continuing to operate from the beach.
The photos on this page take you through as many of the boats as we have pictures for; captions are kindly supplied by local lifeboat historian Paul Russell. His own books tell more of the story and the station website; details of all current activities of the Cromer inshore and offshore lifeboats can be found at Cromer Lifeboat Station.